*FLASH SALE*
GET

50%

OFF TODAY!
Protect And Organize All Of Your Sunglasses
"A perfect gift for a traveler. I always bring several pairs of prescription glasses and sunglasses. All the cases take up too much room in my suitcase. This is the perfect solution. Well made. I may buy additional ones as holiday gifts."
M. Dallman ✅ Verified Buyer
If you are a frequent traveler and someone who likes to organize your glasses and other accessories, then the Sunglasses Travel Organizer is the perfect solution for you. This 'travel must have' will allow you to seamlessly pack your favorite sunglasses and other accessories while letting you have an easily accessible and visible way to store them.

Our Sunglasses Travel Organizer's unique and high quality design offers an evolutionary space-saving approach to bring your favorite sunglasses and other accessories. Its carefully crafted with PU leather and flock lining ensures your lenses are protected at all times.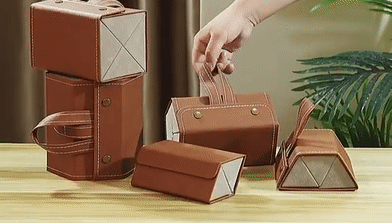 Reasons Why the Sunglasses Travel Organizer Will Change Your Life
✅

PERFECT FOR TRAVEL:

Its foldable and easy to carry design will make the Sunglasses Travel Organizer turn into a travel essential.
✅ PROTECT YOUR GLASSES:
Never be scared of damaging your sunglasses or other other accessories again.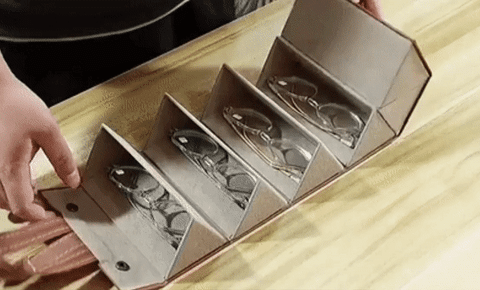 ✅ ORGANIZED AND SECURE: The Sunglasses Travel Organizer™ will allow you to easily display all your glasses whether it be at home or anywhere in the world. Simply unroll the organizer and hang it up.
✅ VERSATILE AND COMPACT DESIGN: The classy but simple design is perfect for anyone who loves both style and functionality.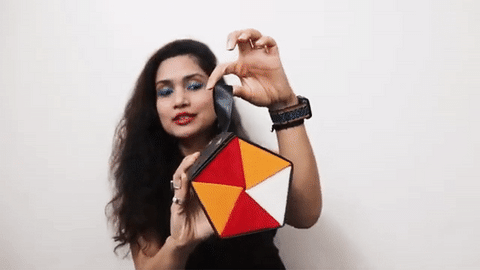 Carrying multiple cases can waste space and be chaotic if you are someone who can't just choose a couple pairs of glasses to bring while you are traveling. We also understand the pain of having to go through a number of cases to find the pair of glasses you were looking for. What's even more painful are the typical organizers are either bulky, too flimsy or terribly designed and a lot of times glasses are piled up and damaged because of this.
That is why the Sunglasses Travel Organizer was designed to be compact, secure and stylish. It is the perfect solution for the people who want to bring multiple choices of sunglasses and accessories with them while they are on the go. Not only is it beautifully designed, it will also ensure that your sunglasses are seamlessly organized, visible and protected.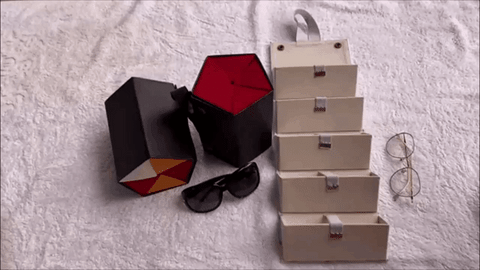 ✅ A COMPACT CASE FOR ON THE GO. Invest in your Sunglasses Travel Organizer.