WANT A SIMPLE LITTLE MAGIC?
As a perfect gift, this limited stock At™ Immortal Magic Toy will be perfect!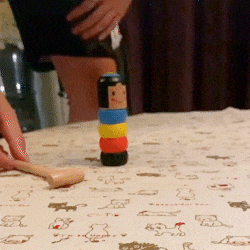 THE MAGIC PUPPET TOY WON'T BE BROKEN!
Even if it is knocked down and collapsed, it will stand up again and return to its original state.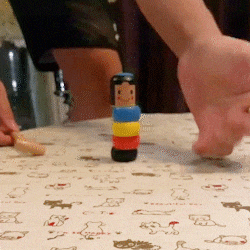 LET THEM SIGH WITH YOUR WONDERFUL MAGIC!
Take it and play with your children or show your friends this amazing treasure at a party!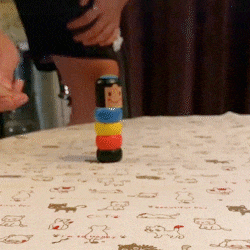 HIGH-QUALITY WOOD
Made of wooden material. It's not a magnet, it needs to be connected to the props through a thin line, and you need a certain amount of hands-on ability to complete the game.
EDUCATIONAL TOYS
This toy can mobilize the child's brain, let him think, how to hit the wooden block toy will no fall, cultivate the child's thinking ability and hands-on ability.
JOY AND FUN FOR THE WHOLE FAMILY
Exquisite design, exquisite appearance, magical reshaping, easy attraction to attract the attention of children and adults, is a great magical gift for them.
EXQUISITE DESIGN
The toy is interesting and unique magic with traditional Japanese toys, suitable for children, adults, and so on.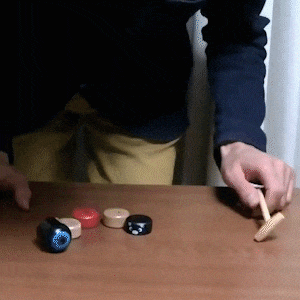 HOW DOES THE MAGIC WORK?
It's better to keep a 1.5 meters distance from your audiences, cause there is a very thin black thread in the middle of the toy. If you want to get the best performance, we suggest to wear black cloth while performing.
PACKAGE INCLUDES
Material:

Wood
Size:

10 x 3cm (4 x 1 inch)
Package Included:

1 x Wooden Man, 1 x Manual