Athartle™- A Worldwide Sensation!
Experience ultimate comfort and coziness with Athartle™! A combination of soft, cute and cozy, and perfect for any occasion!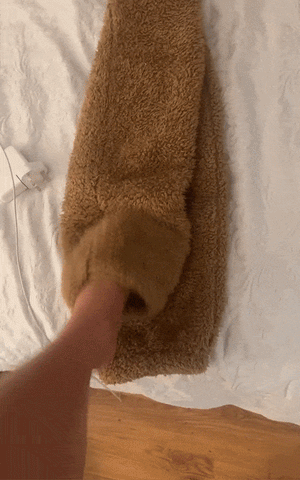 Why SnugglePaws?
🐾 Foot Holes
💦 Washer and Drier Friendly
☁️ Premium Soft Polyester Blend
🦵 Elasticated Thigh Grips for Extra Security
🤍 The Perfect Way To Snuggle With Your Loved Ones
Double the Snuggles, Double the Fun 🧸
Get the Matching Couple Bundle and start twinning with your loved ones 🤎

One Size For Everyone 🐾
Ankle to Knee Length - 55cm
Toe to Ankle Length - 24cm
Circumference of Calf Length - 42cm
JOIN OUR 3000+ HAPPY CUSTOMERS TODAY!
"It literally feels like I'm walking on clouds, I love it! Matching with my boyfriend in these has become our favorite way to spend the night."
- Rachel 🤎